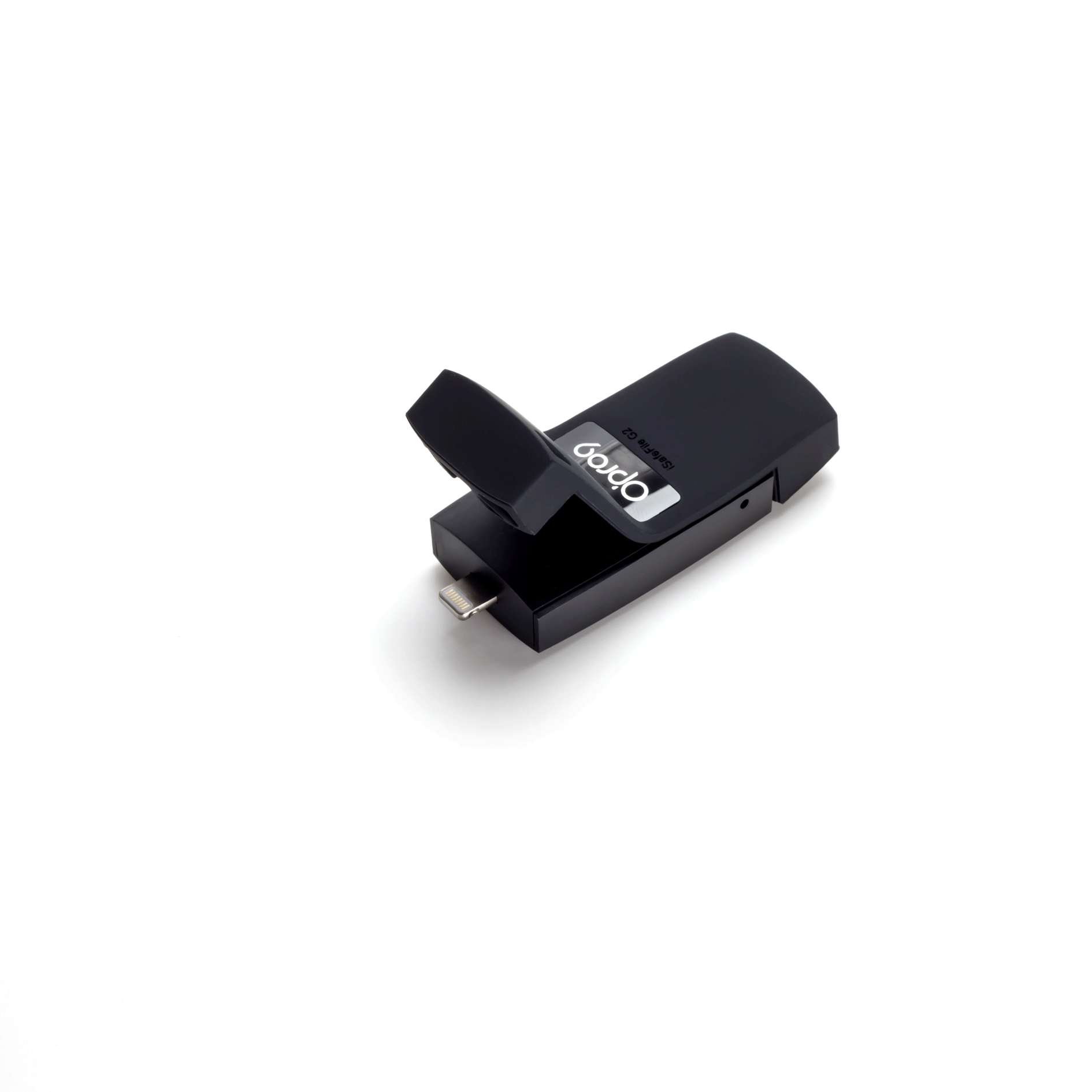 Hardware and Software Security.
The iSafeFile G2 provides government-grade AES 256-bit hardware encryption technology combined with additional password protection to protect and lock your files located on your iOS device. Protect your files from unwanted access if your device is either lost or in repair.
Micro SD Card Storage
The iSafeFile G2 processor supports up to 128GB of additional storage memory for your iPhone, iPad or iPod by using compatible MicroSD card memory. The additional storage can be used for pictures, music, videos or documents. There is no need to worry about memory limitation again.
By simply extracting the memory card, data content can be shared with any other microSD readable device (ie. digital cameras or microSD ready devices). Once your microSD card is full, simply insert with another so that you can keep sharing! The iSafeFile G2 is the perfect companion to your iOS device.
High-Speed Transfer and Streaming
With transfer speeds between 8MB/s ~ 10MB/s., the user is capable of lightning fast data transfer and real-time music, video or picture streaming from the iSafeFile G2. There is no longer any need to copy files to your iOS device and take up valuable internal memory.
Simple Transfer and Ease of Operation
Through the free app, iSafeFile, available on the iTunes store, simply copy and move media and data within the file manager between the iSafeFile, your PC/Mac and your iOS device. There is no longer any need for iTunes or other complicated software.
Production and Manufacturing Excellence
We provide strict quality controls and professional standards which are applied to all design, development and manufacturing operations.
Environmentally friendly
The iSafeFile G2 is produced with environmentally friendly and recycled rubber materials that provide a gentle and soft texture which is comfortable for the user.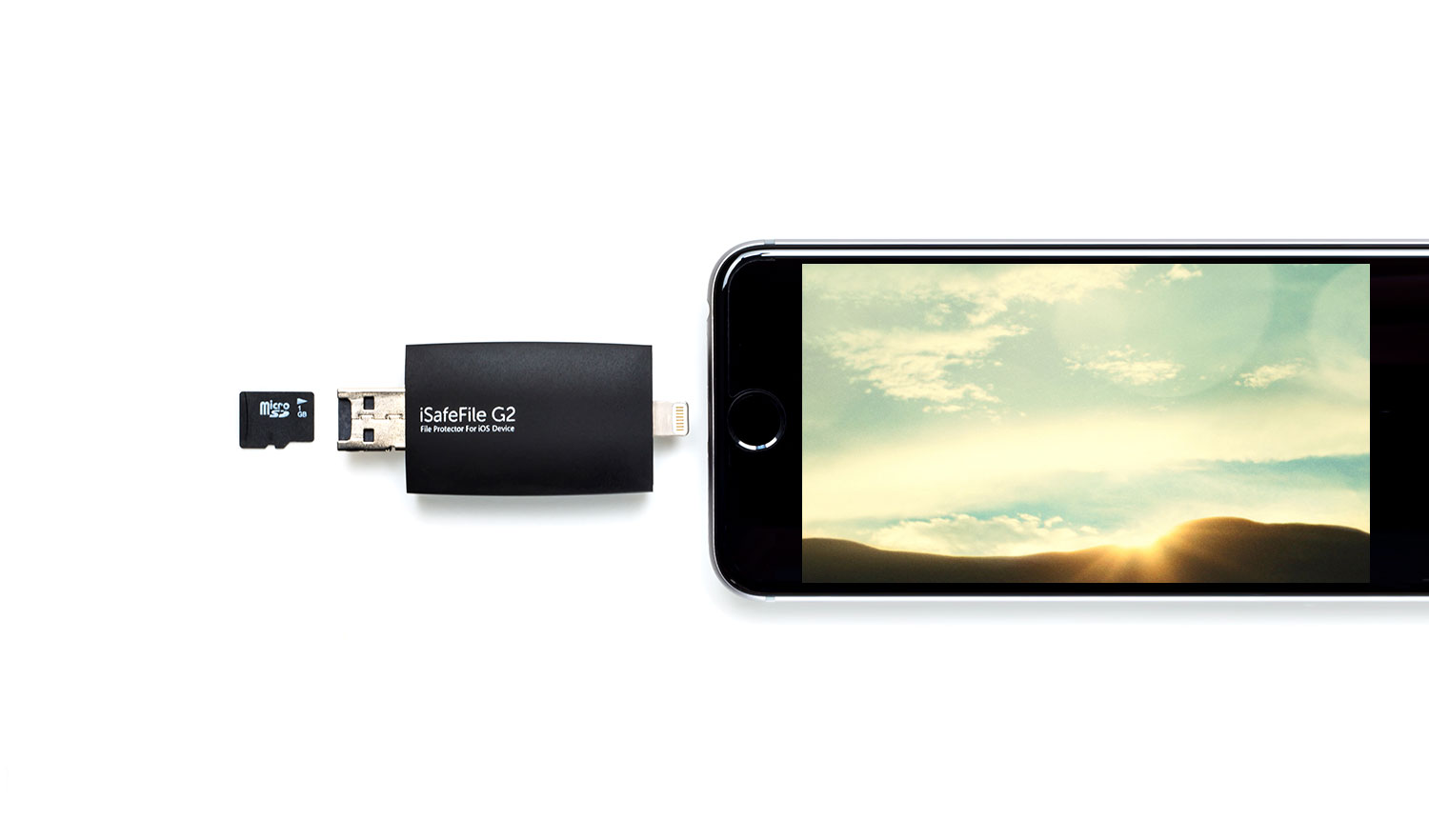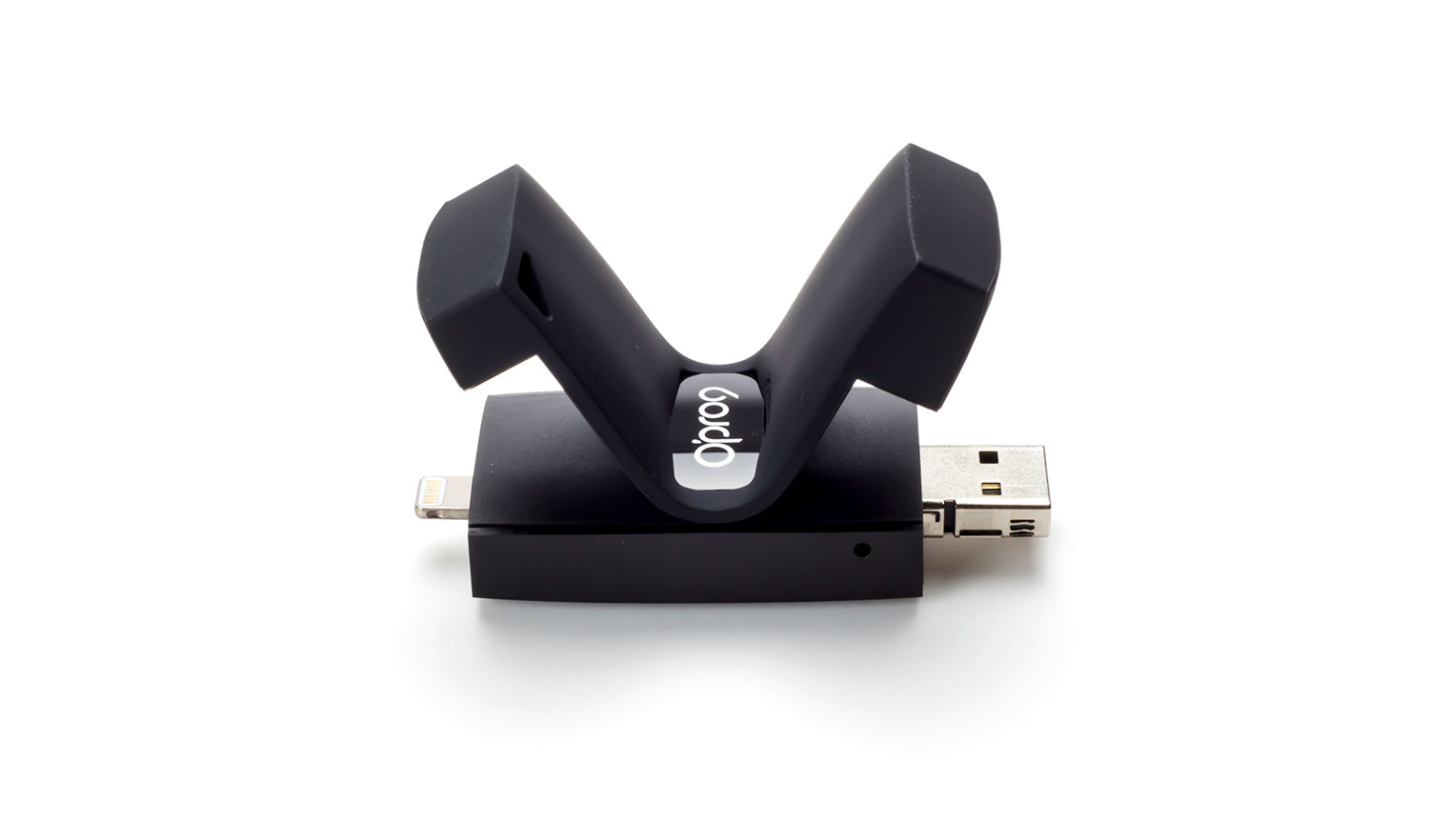 G2
Hardware Specification
Connectors
Apple Lightning Connector, USB Type A Connector, & Micro SD Card Slot
Lights
Blue & Red LED
MEMory capacity
Maximum: 128 GB
Battery Capacity
180 mAH
Input Voltage & current
5V/500mA
Support version
iOS 9.0 or Above
Encryption Level
Hardware AES 256 bit
SUPPORTED IOS DEVICE: IPHONE
iPhone X, iPhone 8 Plus, iPhone 8, iPhone 7 Plus, iPhone 7, iPhone SE, iPhone 6 Plus s, iPhone 6s, iPhone 6 Plus, iPhone 6, iPhone 5s, iPhone 6, iPhone 5s, iPhone 5c, iPhone 5
SUPPORTED IOS DEVICE: IPAD
iPad Pro, iPad Air 2, iPad Mini3, iPad Air, iPad Mini2, iPad Mini, iPad (4th generation)
SUPPORTED IOS DEVICE: IPOD
iPod touch (5th generation)